| | |
| --- | --- |
| | |
Posted: 18 Jul 2008 06:02 AM CDT
Think I am in deep trouble, and need some super-heroines to come save me!
Posted: 18 Jul 2008 05:45 AM CDT
This scene took place on a British Airways flight between Johannesburg, South Africa & London.
This is a true story.
A White woman, about 50 years old, was seated next to a Black man. Obviously disturbed by this, she called the air Hostess.
"Madam, what is the matter?" - the Hostess asked.
"You obviously do not see it then?" - she responded, - "You placed me next to a Black man. I do … [visit site to read more]
Funniest Toilets from Around the World
Posted: 18 Jul 2008 05:12 AM CDT
Fancy using one of these toilets?

… [visit site to read more]
Massive Boobs are more Useful Than You Think
Posted: 18 Jul 2008 12:13 AM CDT
Man, I wouldn't want to be anywhere near one of those gigantic … [visit site to read more]
Beautiful GUESS Face - Irina Sheik
Posted: 18 Jul 2008 12:08 AM CDT
This beautiful fashion model was born January 6, 1986 in Russia and has appeared on the covers of many international magazines among which is Sports Illustrated. She is really sexy in the non-dirty way, which may not appeal to some of you here!
Posted: 17 Jul 2008 11:45 PM CDT
Thought we can have a change of flavor occasionally and here is one good one to sample. Aya Kiguchi is a Japanese model and has that typical Japanese school-girl looks that guys go crazy about.
Victoria's Secret Sizzling Backstage Pass
Posted: 17 Jul 2008 05:10 PM CDT
Very nicely taken pictures of a Victoria's Secret show. Sexy and tastefully done, yummy!
Posted: 17 Jul 2008 04:33 PM CDT
Don't be too quick to censor this artist's … [visit site to read more]
Most Ridiculous Hilarious Math
Posted: 17 Jul 2008 04:24 PM CDT
Might be old but always good to see again for those who have not seen before. Kids say the darnest things! And some of them really show their creativity in answering some of these tough questions. They should be given marks for effort.
K-Lynn Sexy Lingerie Show on Biblos, Beirut
Posted: 17 Jul 2008 02:37 PM CDT
Thank God for sexy lingerie and the gorgeous girls who wear them. This is the K-Lynn Lingerie Show held on the beautiful beach Biblos (Byblos), located in the north of Beirut, which surprisingly has already become a tradition in Lebanon to show the collection of women's underwear K-Lynn Lingerie. These perfect models should how beautiful every girl will look in one of these heart-pumping lingerie, that is if you have the perfect bodies like they do of course.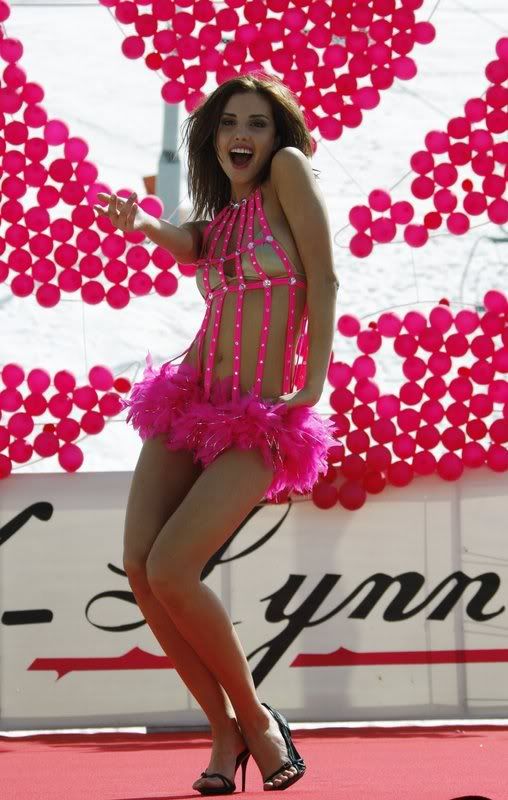 You are subscribed to email updates from Funtasticus.com
To stop receiving these emails, you may unsubscribe now.
Email Delivery powered by FeedBurner
Inbox too full? Subscribe to the feed version of Funtasticus.com in a feed reader.
If you prefer to unsubscribe via postal mail, write to: Funtasticus.com, c/o FeedBurner, 20 W Kinzie, 9th Floor, Chicago IL USA 60610